IMO, a good makeup brush is one which can be universal. There is nothing WORSE than having to use 20 different brushes for different application methods and then having to constantly clean them! (Hate this part of being a working MUA - I'll save this for another post soon).
There are other factors such as the way you hold a brush or the pressure applied which affects the makeup application, but a soft and gentle brush goes a long way.
Below is my top 3 favourite, must have makeup tools (some have been included in our past Beguile Beauty Boxes, others we are a fan of in our own kits).
1) SPECTRUM COLLECTION BRUSHES
Beguile Beauty Box included a set (as per photo) of Spectrum brushes marble collection RRP £39.99. 
With these brushes, unlike some other brands I've tried, they don't lose their brush hairs which end up sticking all over mine/client's faces. They are soft on the skin, and easily washable at the end of the day. 
Again, these brushes can be for multiple use, be it to set powder, to apply your blusher. I'm always overpacking my make up kit, but trying for the minimal approach recently leaves me with more room for my favourite products in my case.
Find out more here https://www.spectrumcollections.com/collections/brush-sets
2) MY KIT CO 
My Kit Co brushes have been included in past Beguile Beauty Boxes. Our favourite to apply gel eyeliner or a wing liner is the 1.11 PRO My Tiny Liner brush. This brush is great for small details RRP £15.00 https://www.mykitco.uk/products/1-11
Moving on from makeup brushes for a moment, My Kit Co are the best for carrying and storing brushes and clear bags to separate products in your case. The one I have for my brushes, is the My Big Brush Buddy which is handy to carry the brushes around and to separate the brushes into sections. RRP £55.00 https://www.mykitco.uk/collections/mybuddies/products/bigbrushbuddy#
I use a variety of My Kit Co bags in my case, the PVC Clear ones are great, it saves time trying to find what you are looking for. Here is another favourite, the My PVC Rectangle to store bronzers and blushers in. RRP £14.00 https://www.mykitco.uk/collections/my-bags-buddies/products/my-pvc-rectangle#
3) TRIGWELL COSMETICS 
The OG Velvet Powder Puffs - no wonder these are viral on Tik Tok. They now come in some fab Summer colours too which I NEED to try out. Powder puffs are great for applying powder/loose powder and setting your makeup. These give a combined matte, flawless finish. The shape of the puff means you can get right into the corner of the eye for a precise application.
Another beauty tip - When doing lipstick application or final touches on a client, powder puffs can be used to rest your finger on the client's face, to give you support whilst applying but so there are no finger marks left on the face! RRP £14.99 https://trigwellcosmetics.com/collections/powder-puffs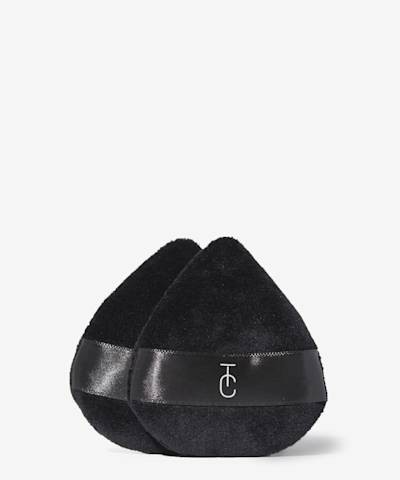 I'm going to add back to this list later in the week. Hope you found this list useful!